I love a good cold drink. Here in the desert, a thirst quenching tea is almost a must. So when I got the opportunity to review Steaz Iced Teaz, I was very excited.
I went to the store armed with my coupons, ready to buy. But, they were not at my local grocery store, even though they are listed to be sold there. But, not to be deterred, I went to Whole Foods and found them there. And boy am I glad that I did!
All of Steaz Teaz are USDA organic and are brewed with Fair Trade Certified™ ingredients. They are blended with a touch of pure, organic cane juice and natural flavor.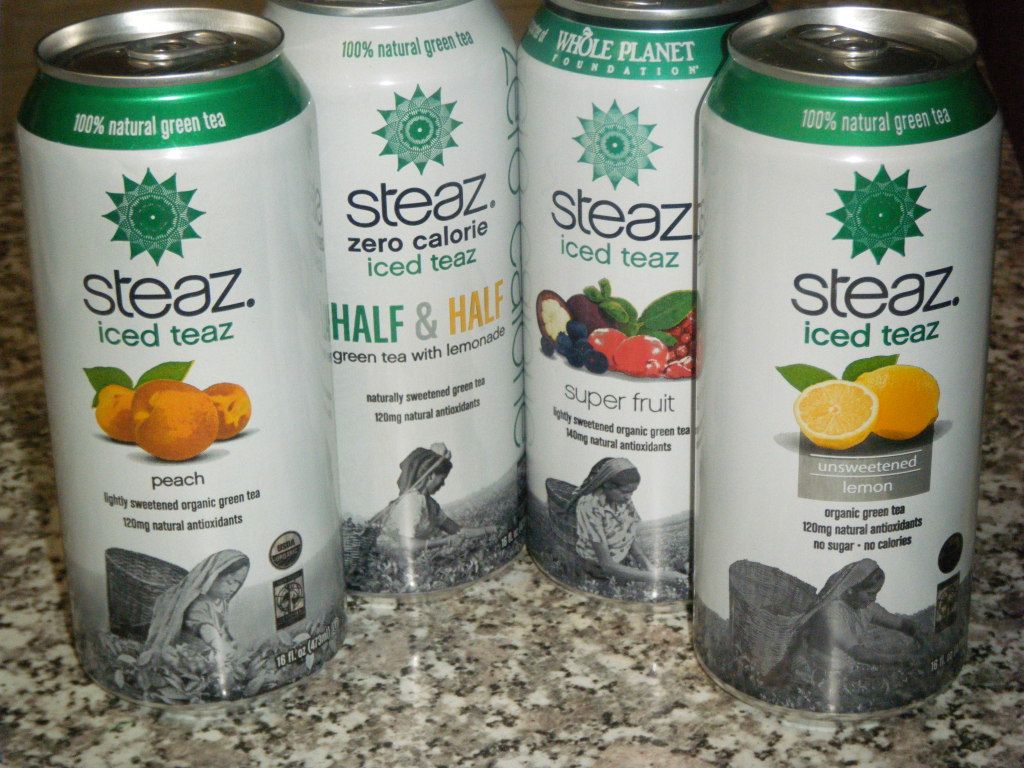 I picked four different flavors to try; all of them with green tea. I am partial to green tea. One of the Teaz I purchased was the Zero Calorie Half & Half (green tea with lemonade). I could tell that it had a little bit of the "diet" taste to it, but I really enjoyed it. It is one of the better tasting zero calorie drinks I have tried.
The other three flavors I tried were part of the regular line of Teaz. Two of them I absolutely loved and was sad as the last drop left the can. The Peach was flavorful and refreshing. The Super Fruit was delicious and crisp, with just the right blend of fruit flavors.
I am sorry to say that I did not like the Green Tea Unsweetened with Lemon. I think this may be partially due to the fact that I drank it last. After all the tremendous rich fruit flavorings of the previous drinks, the last one lacked the full flavoring I had come to love.