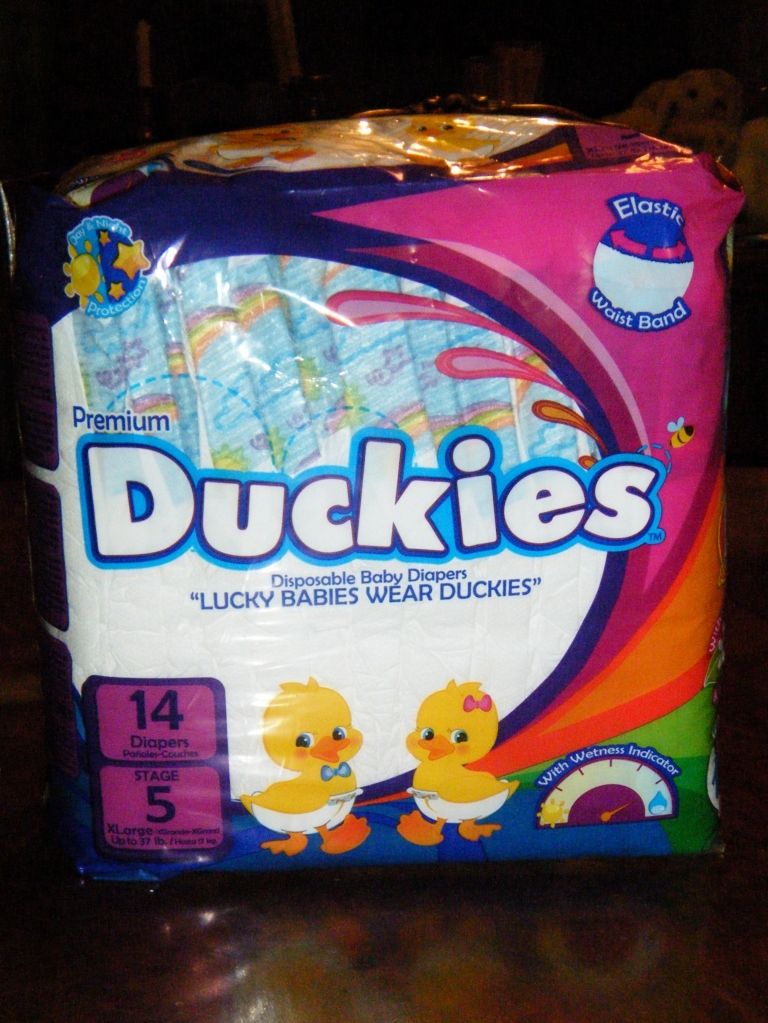 One thing you may not know about me is that I am a couponer. I literally wince if I have to pay full price for something. I don't know if you've noticed, but diapers are outrageously priced! I try to stock up when I can get a good price, but I don't always have enough to get me to the next good deal. Then I am at the mercy of the diaper manufacturer. And they know they have you. After all, unless you want to add to your pile of laundry, you are going to need those disposable diapers. I was pleased to discover Duckies Disposable Diapers. They are a decently priced diaper that stands up to the other manufacturers.
Mondial is being incredibly generous by offering a case of these diapers to one lucky winner.
When we received the diapers, my two year old happened to have an upset tummy. So I can honestly tell you that the diaper is absorbent enough to withstand a poo onslaught. (I know, gross.) The only time we had leakage was overnight. But, I must tell you that NO diaper has been able to make it overnight with my kiddo. He is a leaker. Some are better than others, but every single make has leaked at one point or another.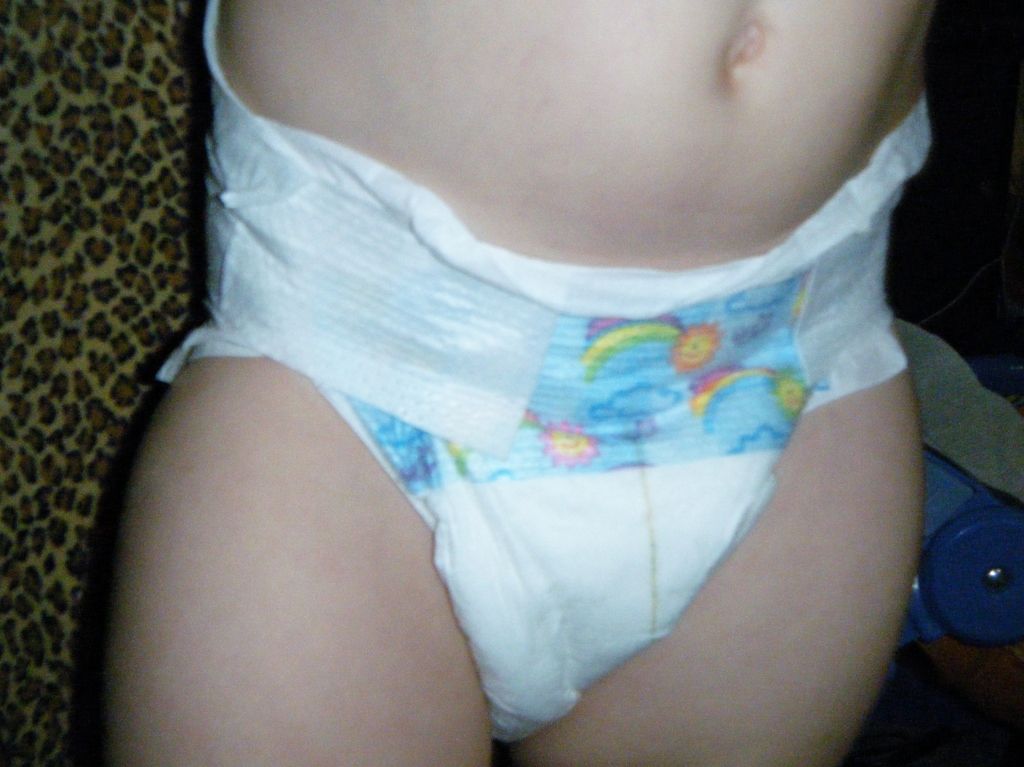 The diapers have a cute little rainbow running across the top, making it suitable for both boys and girls. Currently there is a white backing, however, the manufacturer is in the process of adding cartoon characters. The diapers also have a brown stripe down the front of it. At first, I thought, "What the heck is that?' Then I realized it is a wetness indicator that turns blue when he has peed. Pretty cool. This way I don't have to pull on the diaper and look inside. (Code: baby)
I also like that the diaper has Velcro tabs. My son wiggles when we are changing his diaper, so it never fails that I have to redo the tabs at least once. But the tabs are pretty strong, which is great for little fingers that like to remove diapers.
The package mentions that the diapers have Camomile and Vitamin E. These components are included to help sooth heat and diaper rash.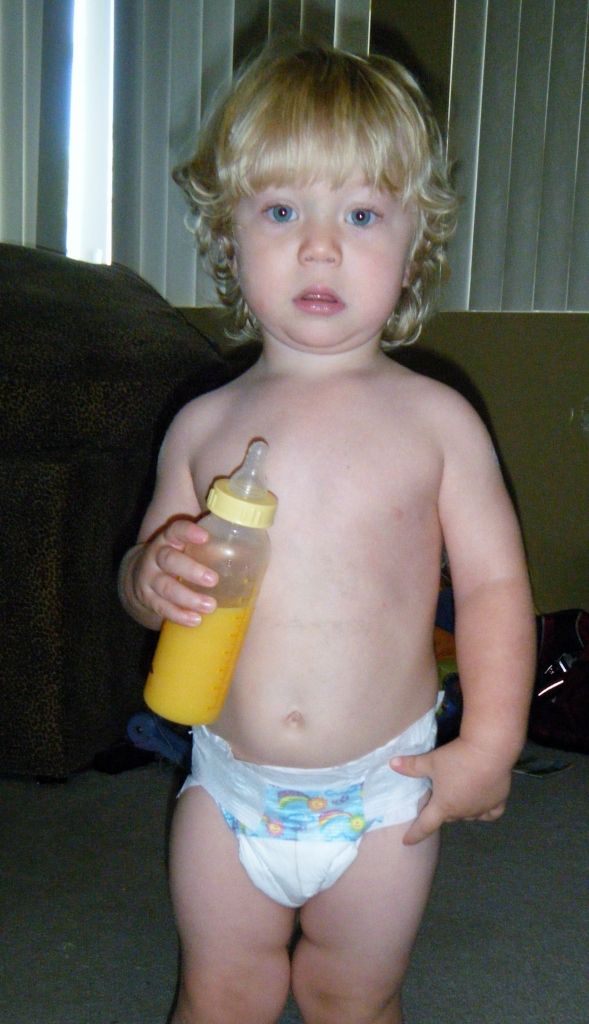 I have one item that I think can be improved, and that is the elastic waist band. Yes, it does have one, but it is not super stretchy. My little chunk needs just a little more elasticity. This is only a minor complaint that would not keep me from purchasing the diapers in the future.
a Rafflecopter giveaway
This giveaway is open to entrant 18 years of age or older, except where prohibited by law. No purchase is necessary to enter. The odds of winning are based on the number of entries received. To qualify to win, you must complete, at minimum, one entry on the Rafflecopter form. The winner will be randomly chosen by Rafflecopter. Winners will be notified by email from Mommy Lesson Plans. Winners will have 72 hours to respond or risk forfeiting their prize. Prize may re-awarded solely by the Sponsor's discretion. Prize fulfillment is the sole responsibility of the sponsor. This blog may not be held liable for Sponsors who do not fulfill prize shipments. Mommy Lesson Plans was not compensated for this post. I reserve the right to publicly publish winners' names. By entering this giveaway, you are agreeing to these terms and conditions.